click below to link:
Therapeutic Massage Helps With... Chronic Pain, Headaches, Lower Back Pain, Upper Back, Neck Pain, Fibromyalgia, Stress & Tension Relief, Migraines, TMJ, Relaxation & Calmness, Depression, Circulation, Accident Rehabilitation, Post-Op Rehab, High Blood Pressure, Range of Motion, Immune System, Insomnia, Sports Injury, Poor Posture, Allergies, Anxiety, Carpal Tunnel Syndrome, Joint Injury, Autism,
Elderly/Geriatric People, Homebound, Pediatric Clients, Sciatica, Oncology Patients, Stretching for Flexibility.
Massage Benefits Section


Natural Products for Personal Care, the Home, and More - Mountainside-Diversified.Com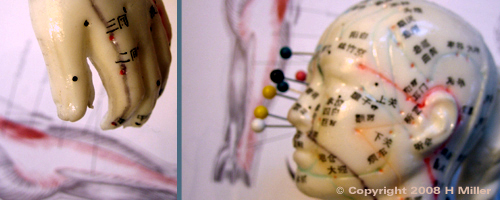 Massage Abstracts / Studies
Index of Scientific Studies proving the efficacy
and effectiveness of Therapeutic Massage
as a healing modality.
Massage Debunkers Debunked!
Some skeptics attempt to debunk
Massage Therapy as a effective treatment.
Here such arguments are addressed.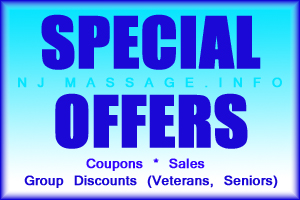 Advertisement

Massage Jobs - Esthetician Jobs
Massage Jobs - Esthetician Jobs - Work with Our Mobile Massage Service
Massage Jobs and Esthetician Jobs in Northern and Central NJ and NYC are available. Work is on a contractor basis, not a salary. You are paid for the massage jobs that you perform only.

Mountainside On Site Massage Therapy provides Mobile Massage and Mobile Spa Party Services to clients, in their own homes, or at party venues such as hotels, and even businesses. Mobile Massage is a great way of earning income, and we are fair and generous when it comes to compensation.

Without any of the overhead, hassle, or expense of maintaining a high visiblity business, you can keep doing what you really love, and earn more than you might at a Spa. We have spent a decade building our reputation, and you can benefit by it.

If you already work at a Spa and like it, but want to pick up extra work, contact us. We don't reject applicants because of limited availability. Just indicate the hours you're available on the form at one of the links below.


Advertisement



Massage jobs are available for highly motivated individuals who are the best in their field, and are good with others. If you feel that this sounds like something that is right for you, please get back to us, as we value hard working, conscientious therapists who want to heal others and help reduce suffering, and maintain a caring approach.

Esthetician jobs are just as competitive. We value a good resume, and if you have a portfolio of work, even better! If you are also a licensed Cosmetologist, please let us know. If you're the kind of person who finds beauty in everyone, you'll probably enjoy this opportunity to help a wide variety of women to feel more secure, gaining self esteem beacuse of the work that you do.

If we select you to work with us, when we have need for an esthetician's services in your local area, you will be called. You don't have to take jobs that we offer you. This is not a salaried position, and you work only when you are available. (The same is true for the massage jobs.)

We treat our contractors with respect. How do you honor a person for doing a massage job or esthetician call well? Pay them well. (we're sure you agree!)

So, if you do a massage job at a party, you get a generous percentage, as well as tips. (Again, same for estheticians.) We take care of everything, so that you can focus on Therapeutic Massage or Esthetician Work, bringing your best focused attention to every client. Being paid well helps us all to be a little more pleasant.

The logisitcs, marketing, advertising, dealing with clients, and all of the other 'behind-the-scenes' sort of stuff...we handle all that. You are free to do what you do well, without distraction. As therapists, we appreciate having such a space to help others, and know that good Massage Therapists and Estheticians would feel the same.

We use a referral system that keeps track of referrals sent to Mountainside On-Site Massage Therapy by your client. You get to profit from these referrals. Every referral that you bring to us nets you up to $25 for the first session, even if you're not the therapist or esthetician called, and up to $10 every time that that client books a session again, no matter which therapist does that session. Refer enough clients, and you will have a steady income without having to do anything more!
CLICK HERE FOR APPLICATION FOR NEW JERSEY MASSAGE THERAPIST JOBS

CLICK HERE FOR APPLICATION FOR NEW YORK MASSAGE THERAPIST JOBS

CLICK HERE FOR APPLICATION FOR NEW YORK ESTHETICIAN JOBS

CLICK HERE FOR APPLICATION FOR NEW JERSEY ESTHETICIAN JOBS


.
Advertisement

Please click on the '@ Contact Us' button at bottom-left to access our inquiry form, or use the button at the top of this page. Feel free to also call us at 877 480 8038 for more information or to book an appointment.
Cash, PayPal, CashApp, GooglePay, Credit Cards, and Gift Certificates accepted. Insurance plans accepted: County / Municipal Health Care Plans (NJ), Independent Health Flex Fit, Preferred Care, No-Fault with Authorization
Note: We offer *strictly* therapeutic massage therapy. We do *NOT* offer as€nsual u'massage', in any form.